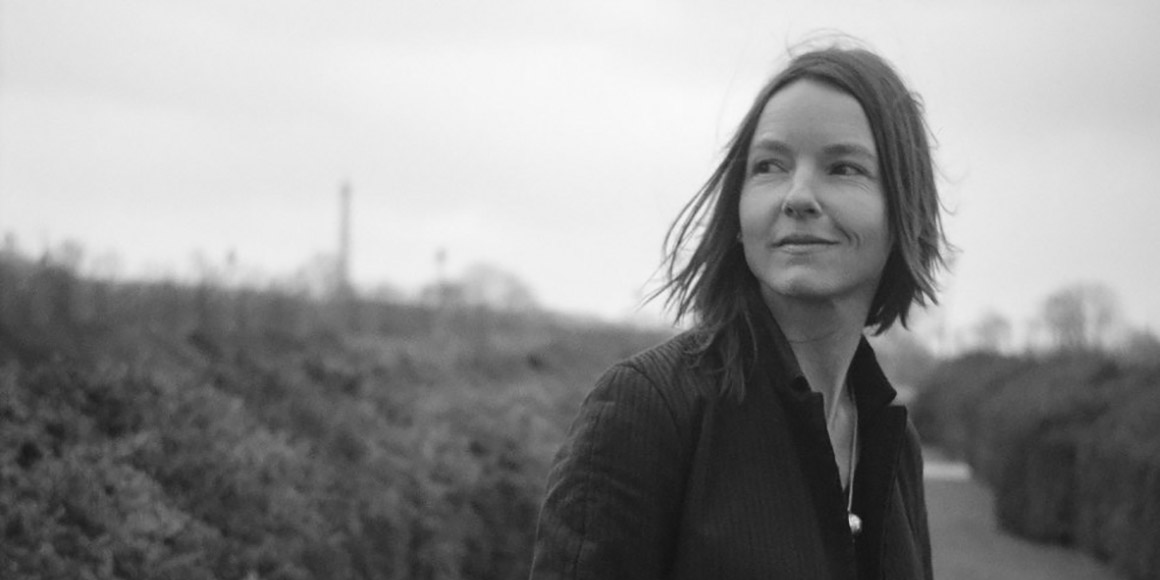 Corine Sombrun spent her childhood in Africa, in Ouagadougou (Burkina Faso). Returning to France, she undertook musicology, piano, and composition studies. Having won national and international contests, she received a scholarship from the Franco-Quebequois Youth Office and left for Montreal to study with multimedia performers and composers.
In 1999, she settled in London, where she worked as a pianist and composer: Sacred Voice Festival of London  (she created a piece for prepared piano and Iranian percussion with Bijan Chemirani), Drome London Bridge theater («The Warp», 24h performance piece directed by Ken Campbell), BBC World Service, Turner Price, October Gallery, 291 Gallery, Price Water House Cooper Atrium Gallery… then worked on reports for BBC World Service for a program on religions.
In 2001, during a report in Mongolia (Mongolian Mysteries, broadcast on BBC World Service in 2002), a shaman named Balgir informed her that she is…a shaman. Why? In that part of the world, shamans reach trance through the sound of a specific drum. A sound to which, during that first experience, she violently reacted, to the point of losing control of her own movements. According to Balgir, she does indeed have shamanistic capacities and "her path" he says, will be to follow their teachings in order to develop them.
This is how she would spend several months a year on the Siberian border with Enkhtuya, a shaman from the Tsaatan culture, responsible for transmitting this knowledge to her. After eight years of apprenticeship she becomes the first westerner to reach the status of Udgan, the Mongol term designating women who have received the "gift" then traineeship of mongolian shamanistic traditions.
In 2002 she published the first account of her adventures, Journal d'une apprentie chamane (Albin Michel 2002, Pocket 2004). After which will come, Une parisienne en Mongolie (Albin Michel 2004, Pocket 2006), Dix centimètres loi Carrez (Belfond 2004), Les tribulations d'une chamane à Paris (Albin Michel 2007, Pocket 2009), Sur les pas de Geronimo (Albin Michel 2008, Pocket 2014), In Geronimo's footsteps (Skyhorse Publishing 2014), Les esprits de la steppe (Albin Michel 2012), Sauver la planète, le message d'un chef indien d'Amazonie (Albin Michel 2015). They are translated in spanish, german, italian, russian, dutch, english…
In 2005, she went to New Mexico to meet Harlyn Geronimo, medicine-man and great grandson of the famous Apache warrior. According to an Apache legend, this people originated from Mongolia. Together they exchanged their respective knowledge on the Apache and Mongol tradition, some of which were indeed very similar. They later decided to go back in time on a pilgrimage-trip to the source of the Gila River, the birthplace of Geronimo. From their growing ties through these months of travel, the idea for the book Sur les pas de Geronimo (Albin Michel, 2008) emerged, the story of this encounter and the unique account of the life of Geronimo, told by one of his direct descendants.
In 2008 she continued her research on the migration of Mongolian people and went to Alaska, where she came in contact with the Athabaskan Indians, ancestors of the Apache and supposed descendants of the Mongols. She discovered a people dedicated to a remarkable work for the preservation of the environment. Furthermore, some of their ancestral traditions could indeed corroborate the theory of a kinship with the Mongolian people. While cautiousness remains nonetheless a rule in a field where scientific proof is hard to come by, this research yielded to a number of additional stays.
Aside from her research trips, Corine Sombrun composes for different production companies, collaborates with artists, performs workshops (Les beaux Arts de Paris) and pursues her work on Modified States of Consciousness.
Her experience in the practice of shamanic trance and her capacity to self-induce it  is a subject of interest to scientists. Defined as a psychonaut (a term derived from the word astronaut to designate the explorers of cerebral functions), she has been collaborating with Dr Etevenon, Honorary INSERM (National Institute of Health and Medical Research ) Research Director, since 2006. He introduced her to different researchers whose goal is to discover the physiological mechanisms connected to this state of Trance (voluntarily modified state of consciousness) and its influence on the way cerebral hemispheres function. The first results (obtained in 2007 by EEG analysis under the supervision of Pr. Flor-Henry / Alberta Hospital – Canada) showed that this shamanic trance, whose acting mechanism on the brain remain unknown, indeed modifies the circuits of cerebral functioning.
By pushing back the limits of current knowledge, these results open new perspectives and are at the root of the establishment of a first protocol on shamanic trance research studied by neurosciences; an exploration attempt into occurrences linked with human brain capacities and the neuronal foundation of consciousness.